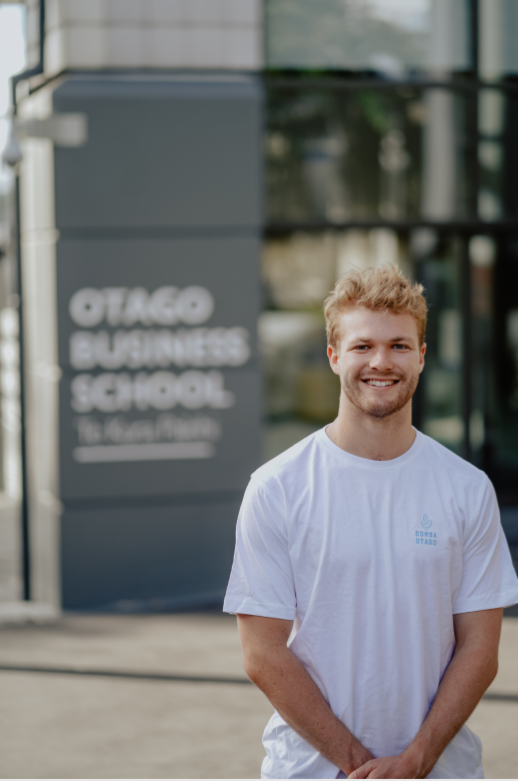 Rory - President
G'day, I'm Rory and I'm the COMSA president for 2020. I'm a third year studying PPE (Philosophy, Politics and Economics). A bit about myself, I love rugby, surfing and am a bit of a nerd when it comes to Economics. I'm super pumped to be leading the COMSA team this year and get stuck into all the great work they do. COMSA is a great way to get involved in something other than your studies, gain some skills and have a good time along the way. Feel free to stop me for a yarn anytime. Cheers!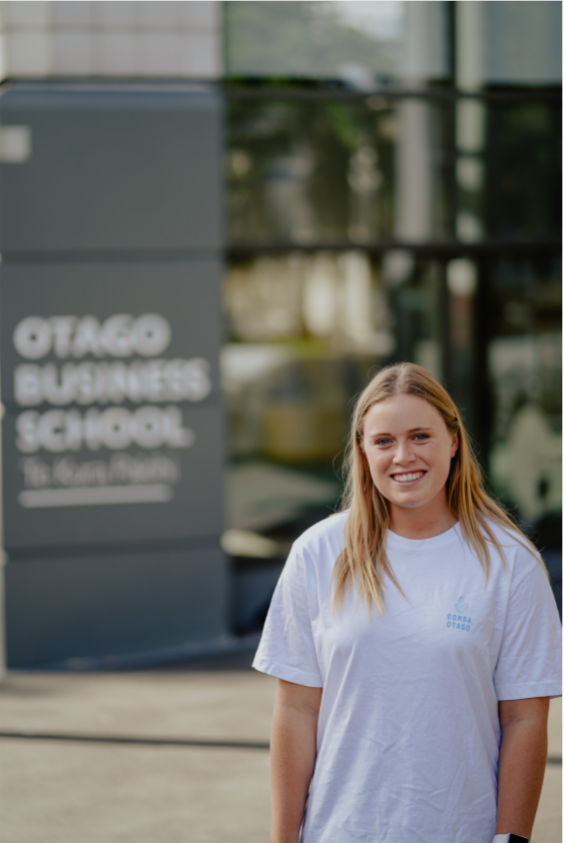 Jess - Vice President
Hey guys, my names Jess and I am the Vice President of COMSA this year! I am in my third year of uni, studying science and commerce majoring in accounting and psychology. I love admin so COMSA is the perfect thing to fill my free time! I spend my time outside of uni playing football and being at the beach . COMSA has some epic things planned for this year so get involved! See you around! x
Sam - Treasurer
Hey I'm Sam and I'm your Treasurer for 2020! I'm currently in my 3rd year at Otago, studying Finance and Accounting. Outside of my boundless love for COMSA, I also have a passion for the outdoors. I can't wait for 2020 and all that COMSA has in store.. so make sure you come say hello and get involved!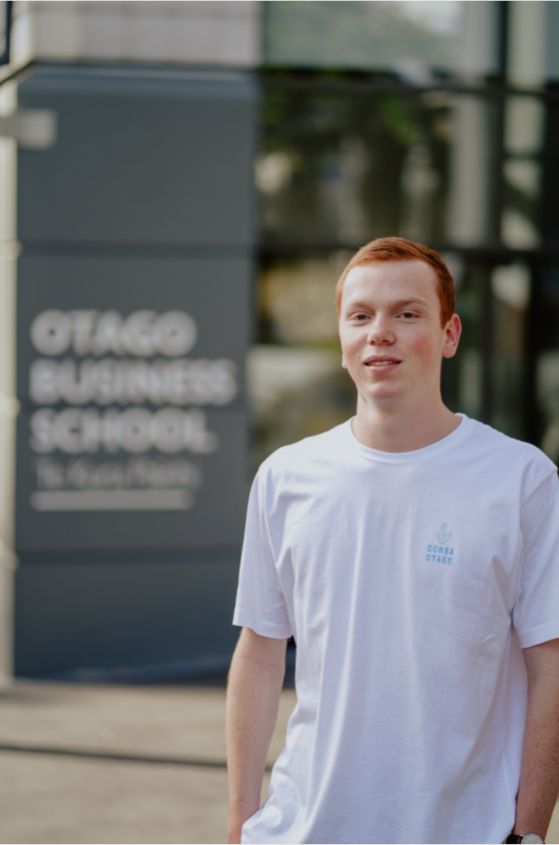 James - Secretary
Hi I'm James and I'm a third year commerce student majoring in accounting and economics. I'm the COMSA secretary for 2020. Outside of uni I love skiing, running and anything outdoors. I look forward to seeing everyone at all the COMSA events gonna be a good year.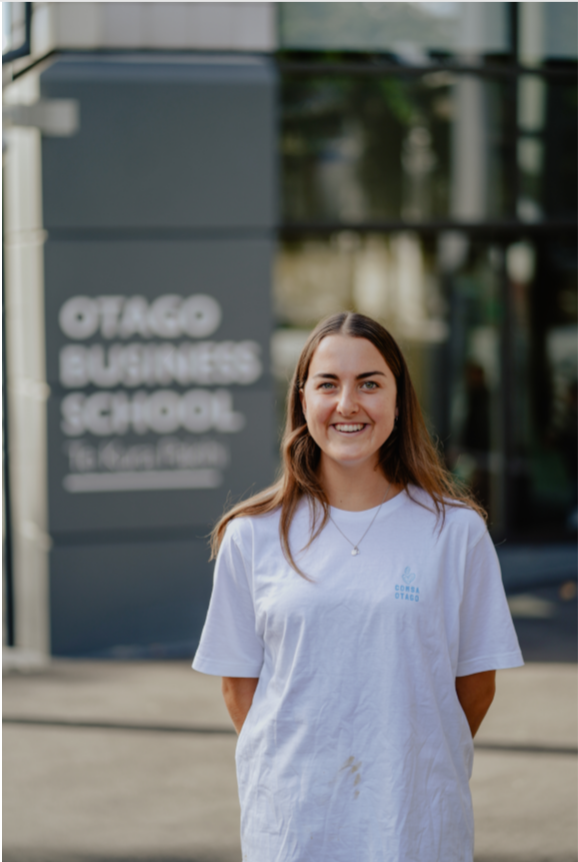 Emma - Marketing
Kia ora! I'm Emma and I'm one of the marketing reps for COMSA in 2020. I'm in my third and final year of a BCom majoring in Accounting and Finance. This year my good mate Harry Stewart and I have big dreams about spreading all the COMSA news, so stay tuned! Catch ya on the dance floor at Commerce Ball and Wine & Cheese.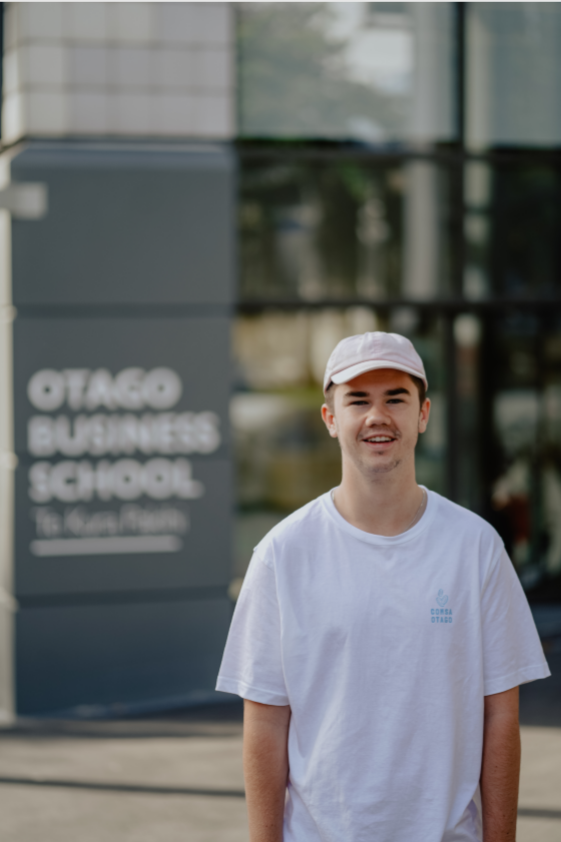 Harry - Marketing
Hey, my name is Harry and myself and the wonderful Emma make up the two marketing reps for COMSA 2020. I am currently in my third and final year of study at Otago in which I major in economics and finance. If I'm not at one of the countless amazing COMSA events or pretending to study in the library I find I'm busy with my passion for sport, in particular football, or reading up on the latest economic gossip. I hope everyone has a great 2020 and I cant wait to meet you all!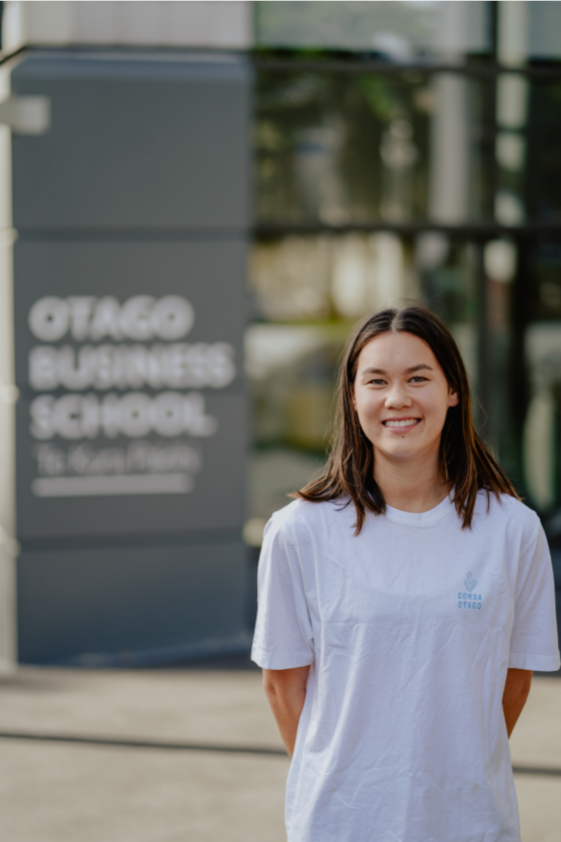 Jamie - Social Rep
Hi, my name is Jamie and the social representative for COMSA 2020. I am in my final year studying Finance with a minor in Chinese. I am a Dunedin girl but my family live overseas so I am so lucky to get the chance to travel around during the year. I am excited to be a part of the COMSA team and to get to meet lots of new people. I hope to help fill in a jam packed year of fun and exciting events.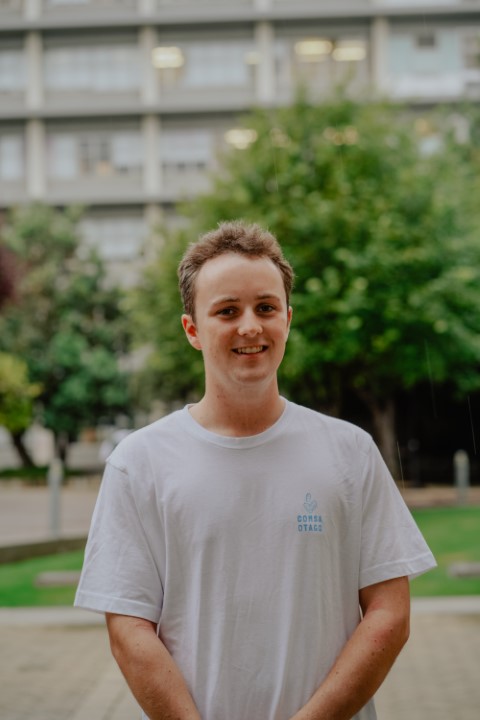 Mitchell - Education and Welfare Rep
Hi everyone I'm Mitchell and I'm the education and welfare rep on the 2020 COMSA exec. Im originally from a small farm in West Otago but love Dunedin life and working through the third year of my BComm at Otago University. This year I want to make sure everyone can get the most out of their commerce degree but at the same time be able to enjoy doing it and have that opportunity to enjoy other things as well. I'm a very approachable guy so don't hesitate to stop me for a yarn anywhere and catch up about anything no matter how you're feeling. Will see you out there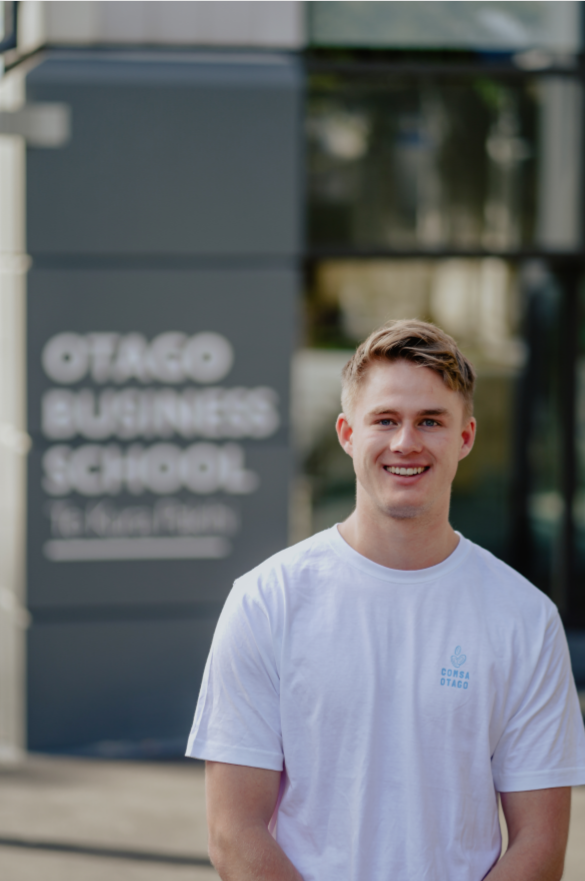 Luke - Sports Rep
Hey, I'm Luke your sports rep for COMSA 2020. I'm in my third and final year studying finance and economics which I'm loving. I've played/coached a ton of sports over my entire life and can't wait to bring what I can to COMSA, who already provide commerce students with lots of awesome opportunities! You'll find me spending 90% of my time in the Business school procrastinating with a sprinkle of study, see you around!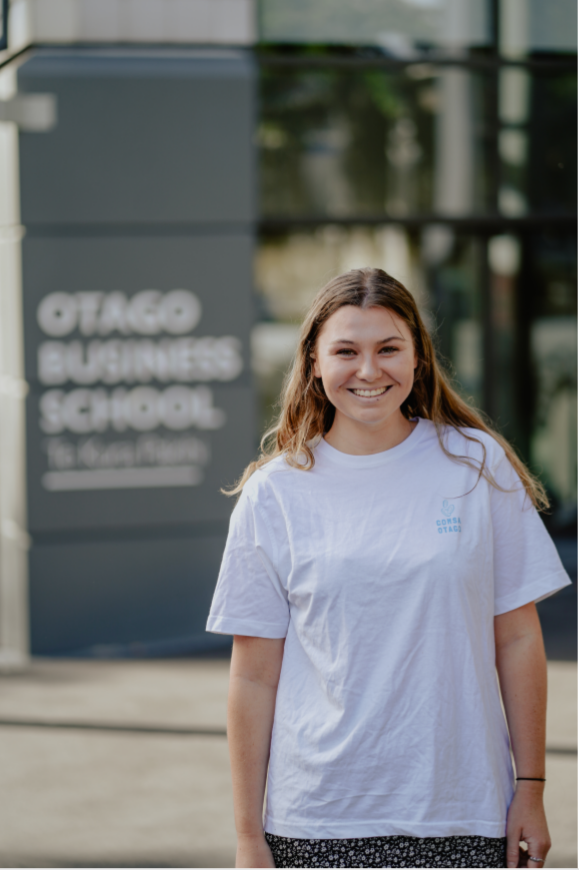 Tessa- Competitions Rep
Hey ya! My names Tessa and I am a 3rd year commerce and arts student majoring in Eco and Chinese. I'm one of the competitions reps this year alongside Sarah and I cant wait to get everyone involved with lots of prizes and overseas trips up for grabs. I am a bit of a nerd for COMSA activities and will 100% ensure everyone will enjoy it! Xx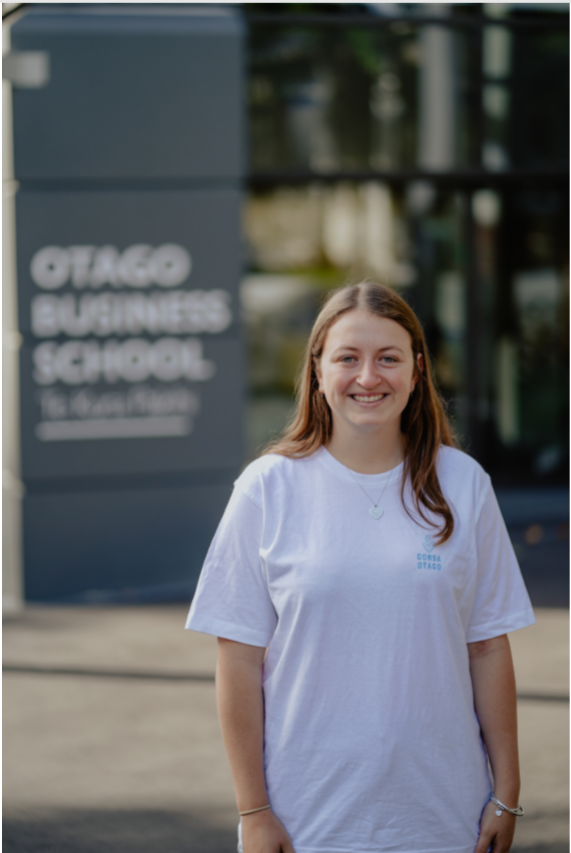 Sarah - Competitions Rep
Hi my name is Sarah and I am one of your competitions representatives this year! I am currently in my third-year in Dunedin studying law and commerce majoring in information systems and finance. I am looking forward to meeting lots of new people within the commerce school this year and putting on lots of fun competitions for everyone!